Award-Winning Excellence in Women's Intimate Care
Bodyotics leads the way in women's health with our innovative menstrual discs and kegel balls, designed for comfort and effectiveness. Our recent award is a testament to our commitment to enhancing intimate care. Trust Bodyotics to empower your journey towards better health and well-being.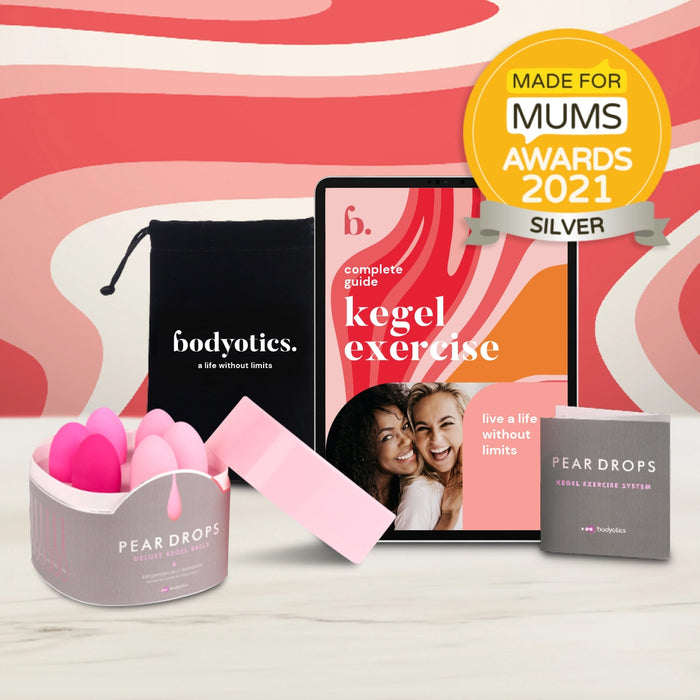 regain control over your life
Our mission is simple - to improve women's lives through the prevention and treatment of pelvic floor disorders. We aim to offer the best kegel exercise products and education possible, and are committed to helping you live a life with no limits.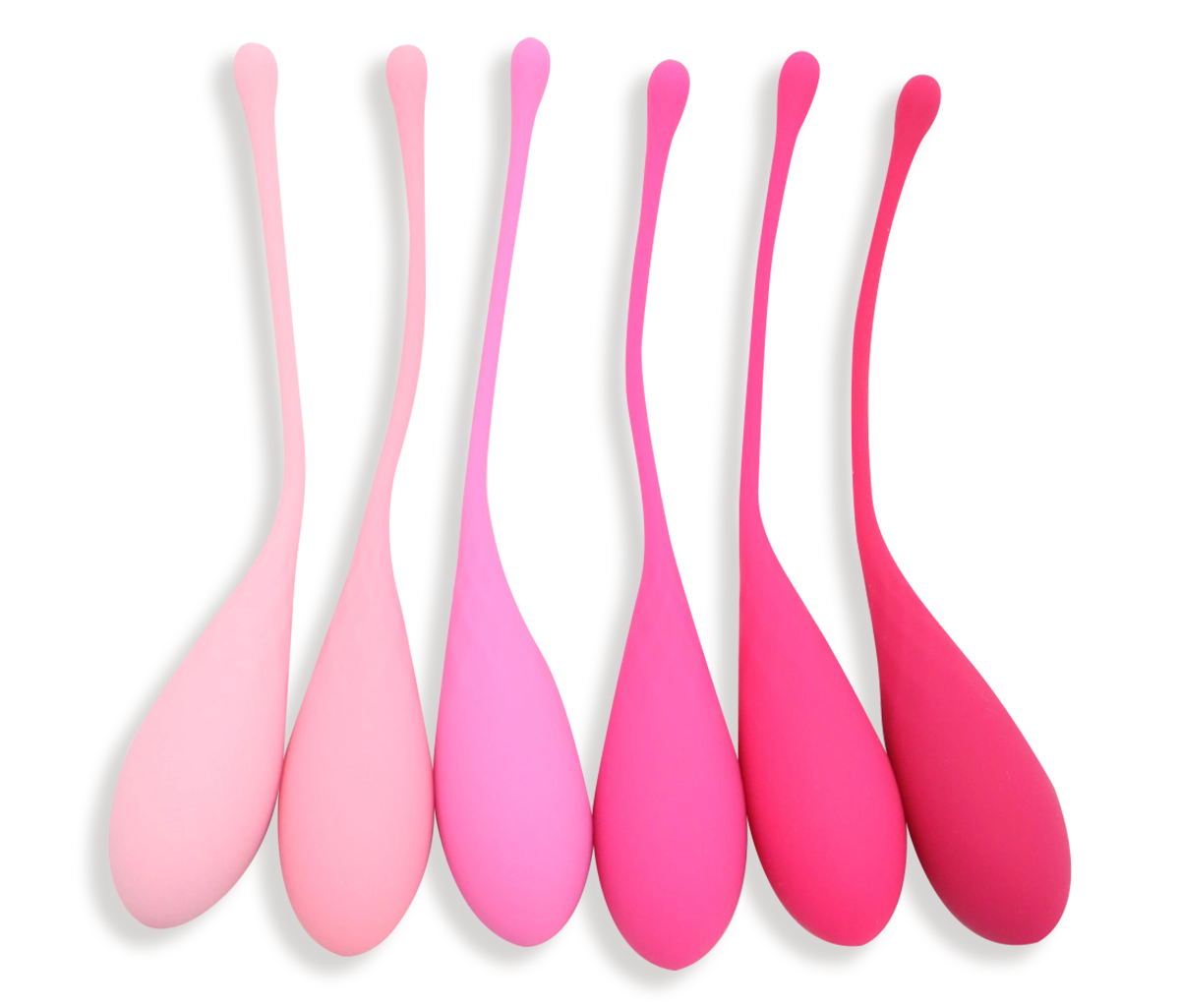 soft silicone

Soft and gentle silicone,
BPA-free, hypoallergenic and
100% waterproof.

ergonomically designed

Ergonomically designed and
extensively tested with your
comfort and safety in mind.

perfect fit

Perfect fit & easy insertion
for optimum muscle
contraction. Approved by
pelvic health doctors.

regain pelvic floor control

Resolves bladder leaks due to
coughing, sneezing, or running.
Prepares for pregnancy and
supports labor recovery.
used by professionals
We've included an e-book with our kegel set that contains pelvic floor education and an exercise program to guide you through the weights. The e-book was created with the help of professionals and is designed to help you get the most out of your pear drops as well as achieve optimum pelvic health.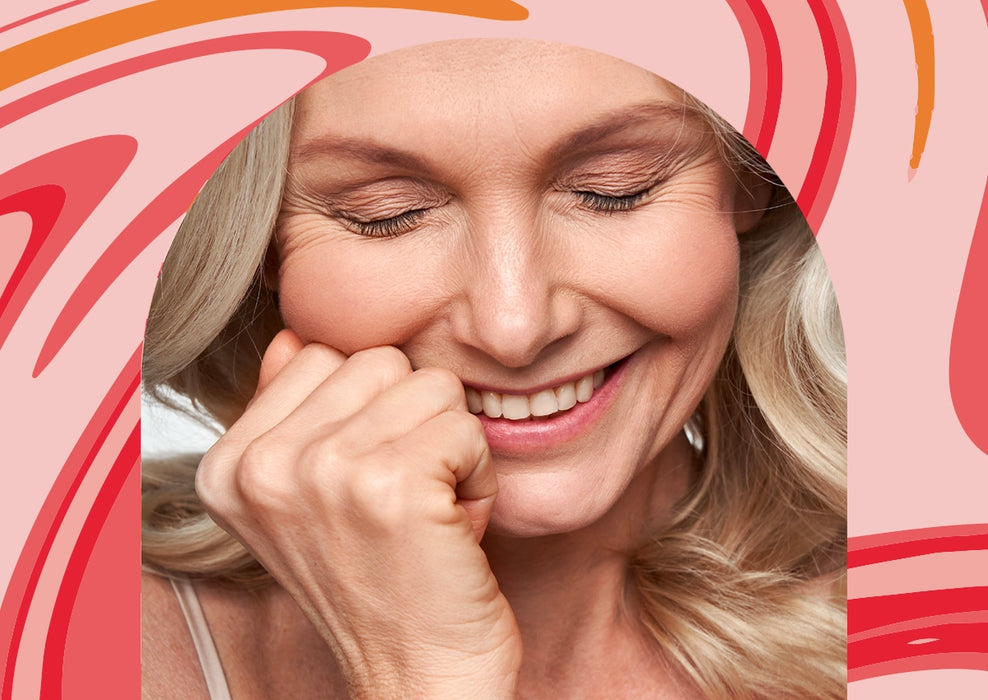 thoughtfully made
High quality pear drops with a luxury feel, yet still affordable. It takes just about 15 minutes a day to see results. They are safe to use, easy to insert, waterproof, and last a lifetime.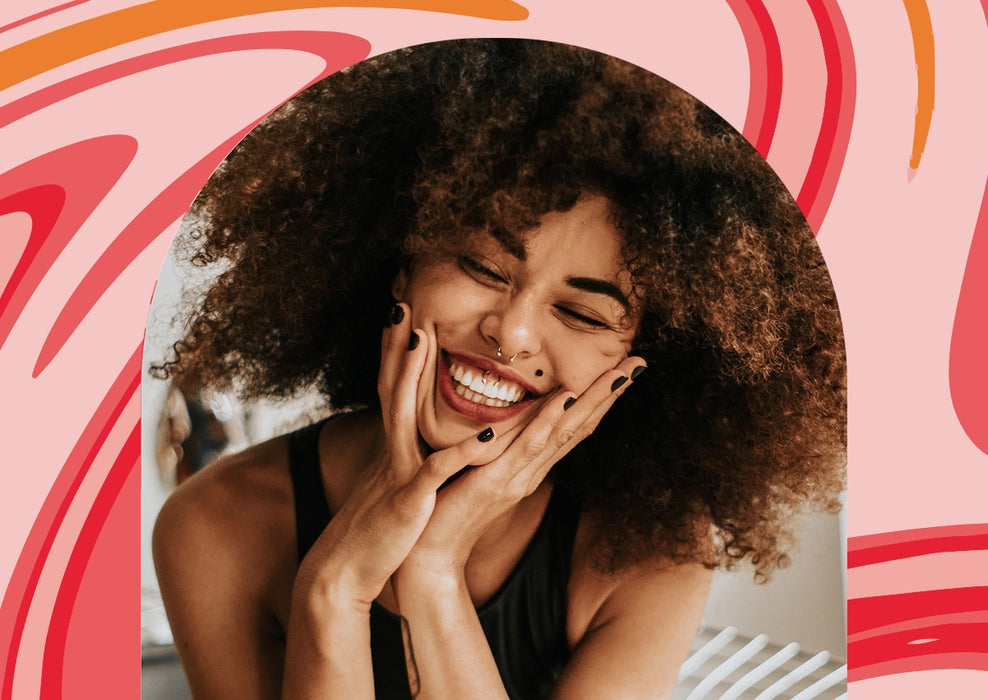 2700+ ratings on Amazon.
We are making our customers happy...
I had never used kegel balls before purchasing this bodyotics set and I have to admit that it took a little convincing from a friend to actually get them out of the box and give them a try.
So, After a weight gain.' discovered a pretty horrific double prolapse- bowel and uh. ya know. Anyway, having hypermobility means that physio doesn't work and conventional
Firstly they are a joy to use. I tried this because it has the heaviest weight and I prefer the shape of these compared to the ones which I've found painful in the past.
I got the pear drops after the birth of my second child as I was terrified of becoming incontinent in later life. After I placed the order I got an email with a link to a really helpful booklet on exercises.
blog
Here's what we're working on and thinking about.