Bodyotics Deluxe Kegel Weighted Exercise Balls for Pelvic Floor Disorder - Set of 6
$33.59
$71.04
saving
$37.45
| /
Buy Now, Pay Later with
Feeling frustrated with your lack of bladder control? Do your pelvic floor muscles fail you during pregnancy or labor? Whether you cough, sneeze or run, you can gain control over your pelvic floor with this pelvic floor fixer kit. Using it will also enable you to resolve bladder leaks while pregnant and after delivery. This product is ideal for preventing prolapse, one of the most common causes of urinary incontinence. 
Many women find it hard to do 100 Kegels regularly, but 15 minutes a day is all you need to significantly improve your bladder control and restore pelvic floor health. Super soft silicone design is convenient and easy to use - made in Britain by doctors for women like you. You'll find the free e-book provides step-by-step instructions on how to train your muscles in a way that can change how you feel about yourself and your body.
The Kegel balls are made from silicone, they are hypoallergenic and BPA free. The silicone is super soft, ergonomically designed and extensively tested with your comfort and safety front of mind.
The luxurious feel of the weights allows for perfect fit, easy insertion, and optimum muscle contraction to give you results you can track. With backing from pelvic health doctors, you can rest easy in the knowledge that you've made the right decision.
Boost your pelvic floor health and bladder control with Bodyotics Deluxe Kegel Weighted Exercise Balls.
We're so confident that you'll love your new kegel weights that we are not only giving you a 30-Day Money Back Guarantee but also a Lifetime Warranty.
regain control over your life
Our mission is simple - to improve women's lives through the prevention and treatment of pelvic floor disorders. We aim to offer the best kegel exercise products and education possible, and are committed to helping you live a life with no limits.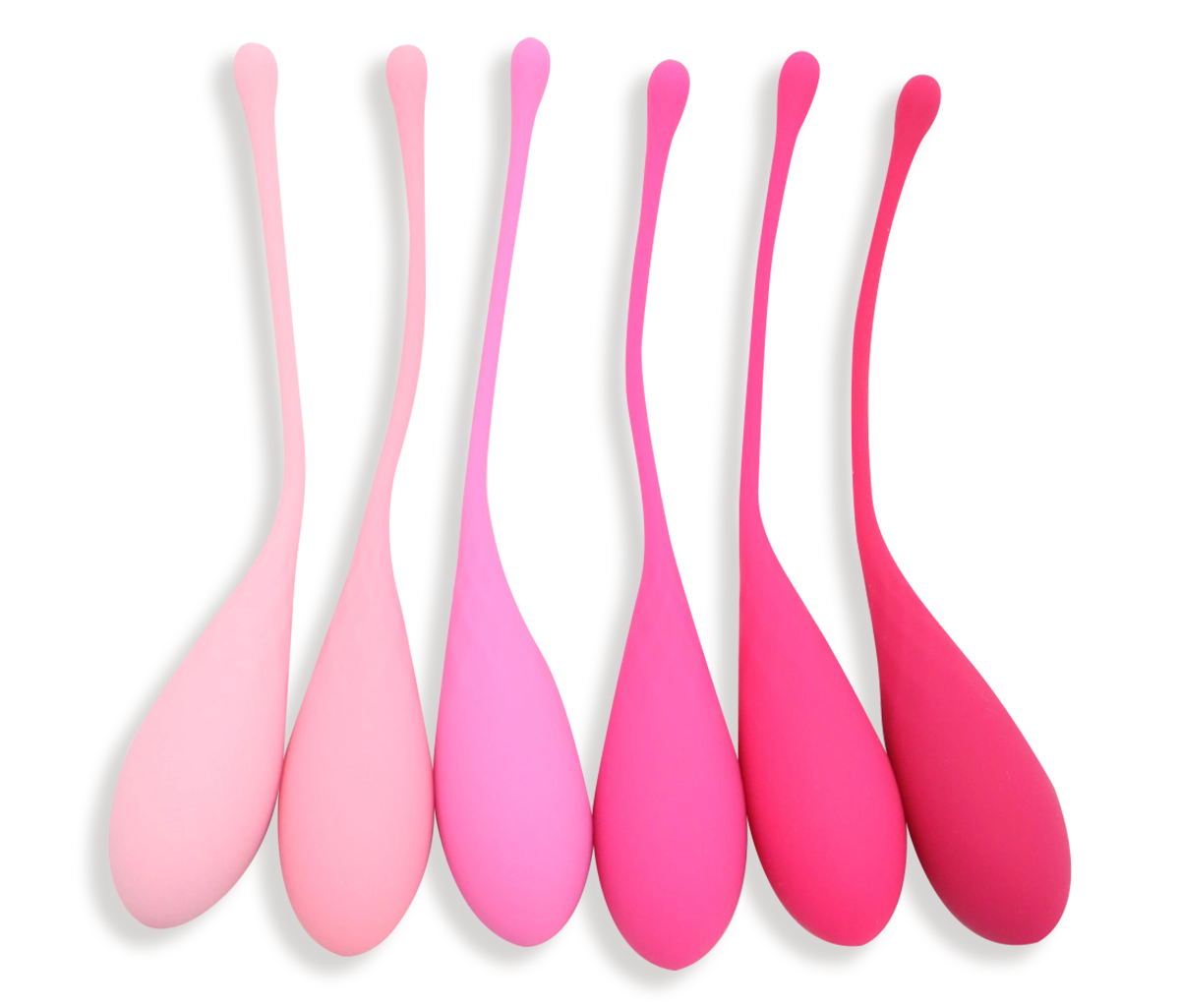 soft silicone

Soft and gentle silicone,
BPA-free, hypoallergenic and
100% waterproof.

ergonomically designed

Ergonomically designed and
extensively tested with your
comfort and safety in mind.

perfect fit

Perfect fit & easy insertion
for optimum muscle
contraction. Approved by
pelvic health doctors.

regain pelvic floor control

Resolves bladder leaks due to
coughing, sneezing, or running.
Prepares for pregnancy and
supports labor recovery.